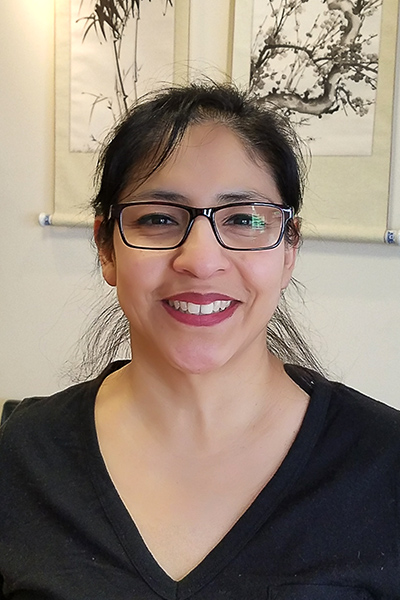 Luz is available:
Mondays - 10:00am - 6:00pm (acu or massage)
Tuesdays - 10:00am - 6:00pm (acu or massage)
Wednesdays - 12:00pm - 6:00pm (acupuncture)
Thursdays - 10:00am - 6:00pm (acu or massage)
Fridays - 9:00am - 3:00pm (acupuncture)
Saturdays - 9:00am - 4:00pm (acu or massage)
Luz Lozano,
LMT, L.Ac.
Luz graduated from the Soma Institute in 2012 with a diploma in clinical massage therapy and has honed her skills as a massage therapist with a concentration in sports related injuries. Luz believes that massage helps prepare athletes for their best performance, reduces fatigue, and relieves muscle swelling and tension; her massage also addresses headaches and back related issues.  Luz is passionate about health and wellness, and customizes each treatment to meet a client's needs. She is trained in Swedish, Deep Tissue, Sports, Prenatal massage, and Maya Abdominal Therapy .
Luz also graduated from Midwest College of Oriental Medicine in 2021 with a degree in Traditional Chinese Medicine and is a Licensed Acupuncturist with a special interest in women's health and acupuncture for pain relief, taking a multidisciplinary approach to wellness.
Luz is in network as an acupuncturist with United Healthcare (Optum), and Blue Cross Blue Shield.  Please check your plan to see if you have acupuncture coverage.
Click here to schedule your appointment with Luz.