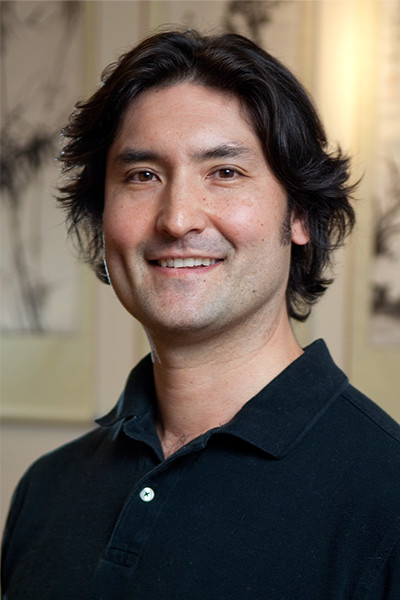 Monday 10:00am - 6:00pm,
Thursday 10:00am - 5:00pm
Friday 10:00am - 6:00pm,
Saturday 10:00am - 6:00pm
Bob Jones,
LMT
With over 1000 hours of training in various bodywork modalities, Bob Jones can treat a wide range of musculoskeletal issues ranging from chronic pain to assisting in a maintenance/rehabilitation program. He has helped clients with relief from issues like sciatica, adhesive capsulitis (Frozen Shoulder Syndrome), plantar fasciitis, chronic pain and stiffness, pain in conjunction with pregnancy, and general stress.
A licensed massage therapist since 2004, his client roster has included professional athletes, marathon runners, performing and fine artists, health professionals, warriors in the concrete jungle, and mothers-to-be.
Before each treatment, Bob will go over your session goals with you to best serve your needs. Together, you will explore and treat the root of the problem to ease the symptoms so you can relax well.
Bob practices Swedish and deep-tissue massage, Structural Therapy, Thai bodywork, pre-natal bodywork, and craniosacral therapy. He graduated from the Chicago College of Healing Arts in 2003 with a dual certificate in massage and Structural Therapy, trained with Chuck Duff at the Thai Massage School at Thai Bodywork in Evanston, and studied prenatal bodywork under Kate Jordan. He is a current professional member of the American Massage Therapy Association (AMTA) and in December 2007 was named one of Chicago's best massage therapists in Chicago Magazine.