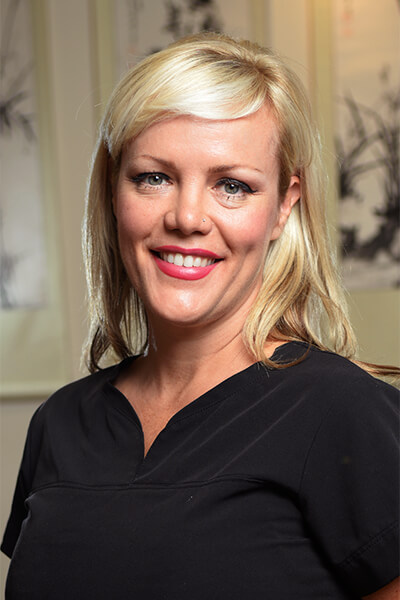 Portia is available:
Thursdays 3:00pm – 8:00pm
Portia Pettitt,
L.Ac., Dipl. OM
Portia Pettitt is a licensed Acupuncture Physician in the state of Florida and a Diplomate of Acupuncture in Illinois.
NCCAOM board-certified in acupuncture and herbs, she has been involved in alternative medicine for 15 years. She attended Pacific College of Oriental Medicine (PCOM), where she studied herbs and acupuncture, and received her massage and tui na degree
Her TCM training continued at the Acupuncture College of Southeast Florida, where she studied with Dr. Xu, who specialize in high blood pressure, Bell's palsy, and stroke. There, she learned a great deal at a very busy clinic.
Portia was given the opportunity to study with Master Guo in Chicago, where she currently practices in addition to her time at Shen Shen. She sees many patients with cancer, high blood pressure, back and neck pain, sports injuries, infertility, female disorders, digestive problems, and skin conditions. She believes that diet is a key factor in maintaining good health. Often she has observed the challenges that most people face with diet and stress and offers lifestyle alternatives.
An Ashtanga Yogi, she believes balance in your life can restore your health. She loves to laugh, love, and travel.