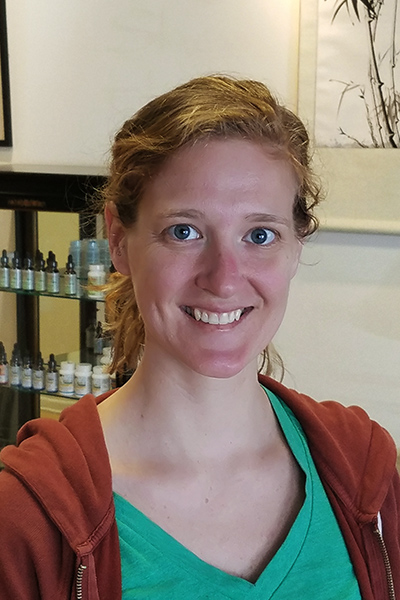 Kate is available:
Mondays - 12:00pm - 7:00pm
Thursdays - 10:00am - 2:45pm
Kate Fruchey,
LMT
Kate completed her training at McKinnon Body Therapy Center in Oakland, CA. As a practitioner, she has a deep appreciation for the effect that relaxation and touch have on our health, and this approach informs all of her work, regardless of the techniques she is utilizing.
The foundation of her practice is rooted in combining Swedish Massage and Craniosacral Therapy with Acupressure, Reflexology, and Tui Na. Kate's style of bodywork is especially well-suited for those who are coping with anxiety or depression, struggling with transition or feeling "stuck", or the types of pain that are not directly attributed to acute injury or musculoskeletal conditions. Her aim is to provide bodywork that is relaxing and restorative.